Apple held its annual Worldwide Developers Conference early this morning. Roll out updates to iOS 16, iPadOS 16, macOS 13, watchOS 9 in one go. The beta preview account will be open for developers to download today, the public beta will accept applications next month, and the official version is expected to launch this fall.
#iOS 16 iOS 16 has a new design lock screen, which can display albums, clocks in different fonts, and a series of widgets to display various information. Widgets on the lock screen that can be set as weather, calendar itinerary, date, time zone, alarm, battery level, Activity circle progress, and more. In addition, notifications will be displayed at the bottom of the screen, and emails can be canceled and scheduled to be delivered.
iOS 16 lock screen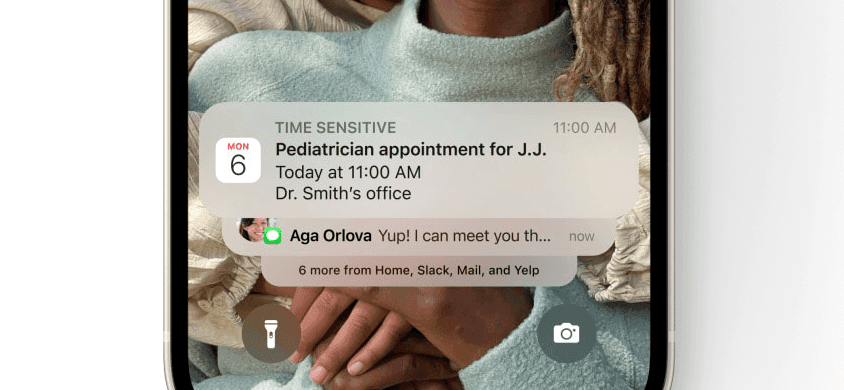 iPadOS 16
The new multi-tasking mode "Front Screen Management" can adjust the size of each app window, allowing you to view multiple overlapping windows on a single screen. Switch to different apps with just one tap, mouse or trackpad. For a specific job or project, group apps, rearrange, resize, or overlap to your favorite layout. When using the front screen mode, you can connect your iPad Pro or iPad Air to an external display with up to 6K resolution. View multiple apps on both iPad and external displays, drag and drop files or apps between screens.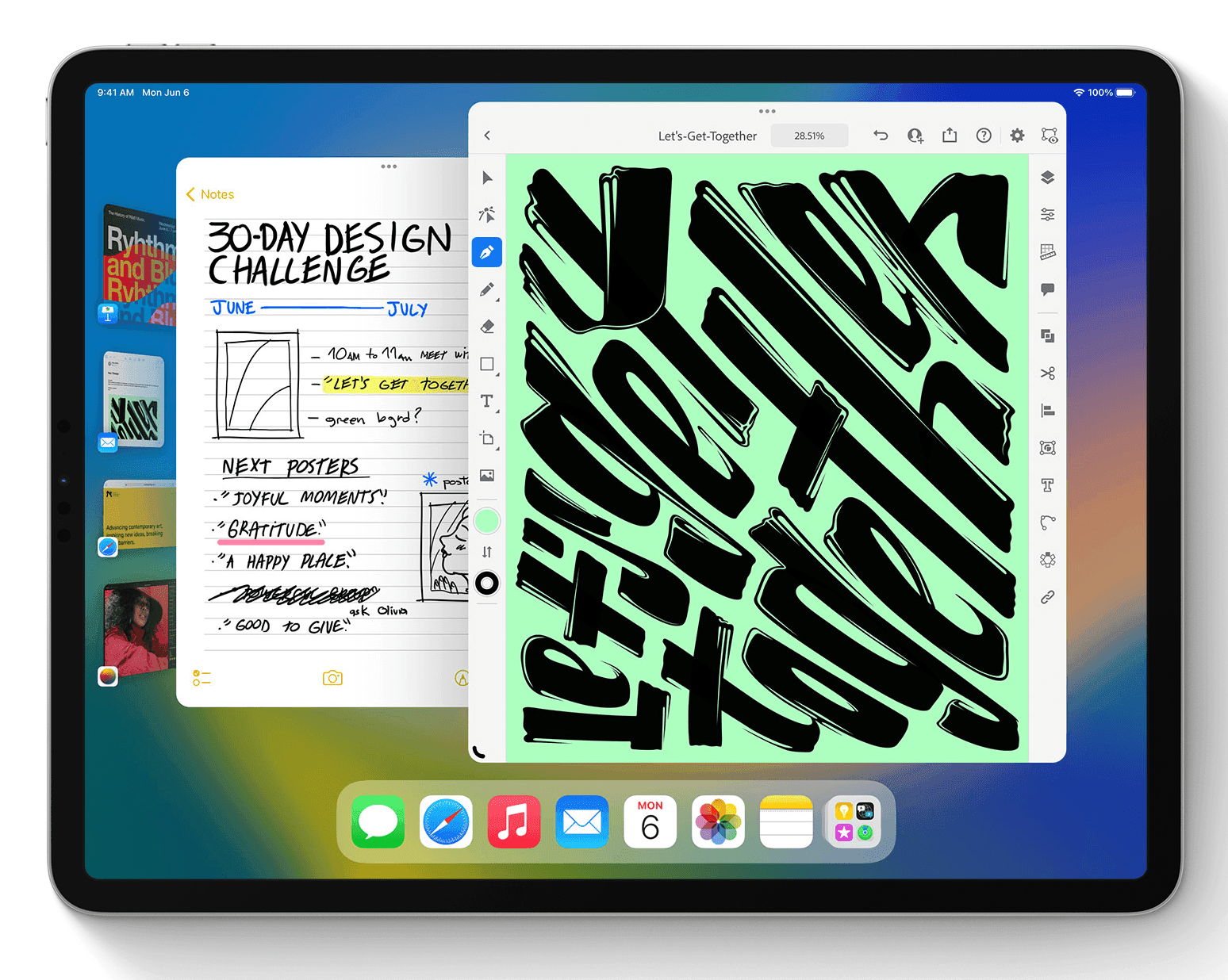 New multi-tasking mode "Stage management"
With a new reference mode, the 12.9-inch iPad Pro can now display common color standards, as well as reference colors in SDR and HDR video formats. The iPad can be used as a stand-alone device or as a reference display for color-critical workflows while the Mac is using the parallel function.
macOS Ventura
The new search design shows more detailed search results, including contacts, albums, artists, movies, TV shows, actors, sports and business information. With the Quick Look feature, you can zoom in on the preview and scroll through it simply by pressing the spacebar. Shared Tab Groups feature lets you share individual tabs and bookmarks, send messages, and even start FaceTime calls directly in Safari. Also supports "stage management".